Creative Bloq is supported by its audience. When you purchase through links on our site, we may earn an affiliate commission. Here's why you can trust us
By Daniel Piper published
We can't believe this is real.
Ah, place logos. No piece of graphic design is guaranteed to get people riled up than that made for a town or city – when the designer gets it wrong, residents (of both the place itself and the internet) will let them know about it. And that's exactly what's happening in the city of Florence, Alabama.
The city caused a stir on social media when it revealed a brand new logo, leaning into its common nickname 'Flo'. But the new design couldn't be further away from the previous symbol – and if you like one of them, you're probably going to hate the other. (That said, neither are best logos of all time material).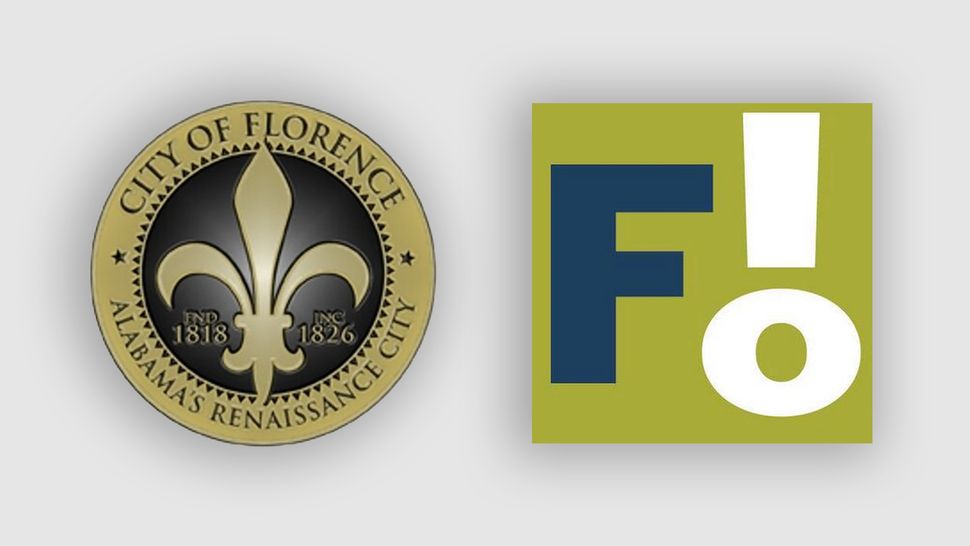 In a Facebook video (opens in new tab), the city revealed a new logo featuring a capital 'F' along with an 'L' and an 'O' placed vertically to create what looks like an exclamation mark. Oh, and an unflattering snot-green background. Compared with the previous city seal, which focussed on the city's role as Alabama's Renaissance city, this one looks positively cartoonish. But the Mayor claims it took a lot of hard work.
"As you can see, a great deal of time and effort was taken to ensure the integrity of Florence was revealed," Mayor Andy Betterton told WAFF. (opens in new tab)"We are so excited about the future of Florence. I couldn't be more pleased with the work of this project and excited about what it says about our future."

As you can imagine, it hasn't exactly gone down well. "Gotta admit, it's really impressive y'all made a decision so bad that people of all political beliefs can actually agree how awful it is," one Facebook user (among thousands) comments, while another adds, "This is a travesty, I'm embarrassed for the city. What has to happen to make this go away?".
And the design has even earned that all-important marker of an internet disaster: a change.org (opens in new tab) petition. Currently on 5,800 signatures, the petition complains that not only did the logo allegedly cost $25,000, but rather than given to a local design studio, it was outsourced to a company in Birmingham (also in Alabama).
From the disastrous Aberdeen rebrand to the frankly hilarious St Francois logo, plenty of geographical branding attempts have got the internet talking over the last few months. But rarely is the design so ironically matched to the response – we have a feeling a few Florence residents shouted "F!" when setting eyes on this abomination. Next time, the designers would do well to check out our guide to logo design – just a thought.
Read more:
Thank you for reading 5 articles this month* Join now for unlimited access
Enjoy your first month for just £1 / $1 / €1
*Read 5 free articles per month without a subscription
Join now for unlimited access
Try first month for just £1 / $1 / €1
Daniel Piper is Creative Bloq's Senior News Editor. As the brand's Apple authority, he covers all things Mac, iPhone, iPad and the rest. He also reports on the worlds of design, branding and tech. Daniel joined Future in 2020 (an eventful year, to say the least) after working in copywriting and digital marketing with brands including ITV, NBC, Channel 4 and more. Outside of Future, Daniel is a global poetry slam champion and has performed at festivals including Latitude, Bestival and more. He is the author of Arbitrary and Unnecessary: The Selected Works of Daniel Piper (Selected by Daniel Piper).
Sign up below to get the latest from Creative Bloq, plus exclusive special offers, direct to your inbox!
Thank you for signing up to Creative Bloq. You will receive a verification email shortly.
There was a problem. Please refresh the page and try again.
Creative Bloq is part of Future plc, an international media group and leading digital publisher. Visit our corporate site (opens in new tab).
© Future Publishing Limited Quay House, The Ambury, Bath BA1 1UA. All rights reserved. England and Wales company registration number 2008885.
source
@savit52